Harrisonburg Half Marathon
October 15, 2022 at 7am
Harrisonburg Half Marathon
October 15, 2022 at 7am
Harrisonburg Half Marathon
October 15, 2022 at 7am
Harrisonburg Half Marathon
October 15, 2022 at 7am
Harrisonburg Half Marathon
October 15, 2022 at 7am
Harrisonburg Half Marathon
October 15, 2022 at 7am
Harrisonburg Half Marathon
October 15, 2022 at 7am
About this Event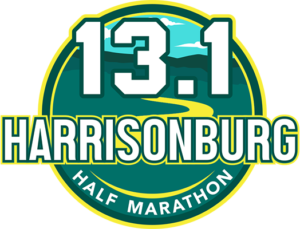 Date: October 15, 2022 at 7:00am
Location: Westover Park, Harrisonburg, Virginia
Preregistration Prices:
June 1-12: $69
June 13-August 31: $79
September 1-October 13: $89
Important Dates
October 2 at 11:59pm: deadline to be guaranteed a shirt. After this date, remaining shirts will be given on a first come first served basis, based on time of registration.
October 13 at 12pm: online registration closes
October 14 from 2-7pm: packet pickup at Magpie Diner in Harrisonburg – (NO RACE DAY PACKET PICKUP)
October 15 at 7am: Half Marathon waves begin
The Harrisonburg Half Marathon features a safe and fun course along the newly constructed Friendly City Trail. A fully paved route connects the city's well-kept parks, pristine golf course paths and a hospitable neighborhood. Runners receive high-quality swag, moisture wicking shirt and race support.
Whether this is your first half marathon or you're training for a fall marathon PR, the Harrisonburg Half Marathon welcomes you to experience an energetic event in a vibrant community. A 14-week training plan is available for novice to experienced runners, led by Excel Rocktown Running.
Finish Line Beer Garden presented by Pale Fire Brewing and Brothers Craft Brewing. Plus, head downtown after the race for the Skeleton Festival presented by Harrisonburg Downtown Renaissance.
The Harrisonburg Half Marathon has a four hour course limit. All finishers must cross finish line by 11am.