About this Event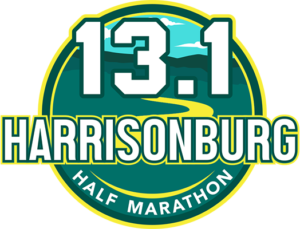 Date: October 7, 2023 at 7:00am
Location: Westover Park, Harrisonburg, Virginia
Preregistration Prices:
Until March 31: $69
April 1 – June 30: $79
July 1 – September 30: $89
October 1 – Raceday: $99
Important Dates:
August 31: last day to defer registration to next year.
September 25: deadline to be guaranteed a shirt. After this date, remaining shirts will be given on a first come first served basis, based on time of registration.
September 30: last day to transfer registration to another runner.
October 6: packet pickup and expo at Pale Fire Brewing Company from 2-7pm.
The Harrisonburg Half Marathon is USATF certified at 13.1 miles and features a safe and fun course along the newly constructed Friendly City Trail. A fully paved route connects the city's well-kept parks, pristine golf course paths and a hospitable neighborhood. Runners receive high-quality swag, moisture wicking shirt and race support.
Whether this is your first half marathon or you're training for a fall marathon PR, the Harrisonburg Half Marathon welcomes you to experience an energetic event in a vibrant community. A 14-week training plan is available for novice to experienced runners, led by Excel Rocktown Running.
Finish Line Beer & Cider Garden presented by Pale Fire Brewing, Brothers Craft Brewing, and Sage Bird Cider Works.
The Harrisonburg Half Marathon has a four hour course limit. The first wave will start at 7:10am, and all finishers must cross finish line within four hours of their start (ex: 7:10am-11:10am).
NEW FOR 2023 – Relay Option: Join forces with a friend and complete the Harrisonburg Half Marathon as a team! One runner will start and run the first 7 miles, then pass the baton to the second runner who'll complete the last 6.1 miles and cross the finish line. Details will be communicated with participants about the specific relay exchange point on the course.