About this Event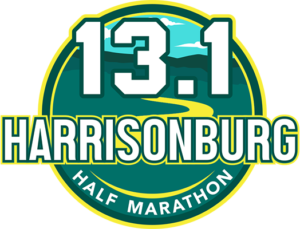 Date: October 7, 2023 at 7:00am
Location: Westover Park, Harrisonburg, Virginia
Preregistration Prices:
Until March 31: $69
April 1 – June 30: $79
July 1 – September 30: $89
October 1 – Raceday: $99
Important Dates:
August 31: last day to defer registration to next year.
September 25: deadline to be guaranteed a shirt. After this date, remaining shirts will be given on a first come first served basis, based on time of registration.
September 30: last day to transfer registration to another runner.
October 6: packet pickup and expo (details forthcoming)
The Harrisonburg Half Marathon features a safe and fun course along the newly constructed Friendly City Trail. A fully paved route connects the city's well-kept parks, pristine golf course paths and a hospitable neighborhood. Runners receive high-quality swag, moisture wicking shirt and race support.
Whether this is your first half marathon or you're training for a fall marathon PR, the Harrisonburg Half Marathon welcomes you to experience an energetic event in a vibrant community. A 14-week training plan is available for novice to experienced runners, led by Excel Rocktown Running.
Finish Line Beer & Cider Garden presented by Pale Fire Brewing, Brothers Craft Brewing, and Sage Bird Cider Works.
The Harrisonburg Half Marathon has a four hour course limit. The first wave will start at 7:10am, and all finishers must cross finish line within four hours of their start (ex: 7:10am-11:10am).