About this Event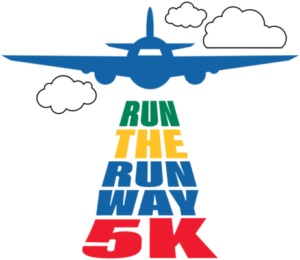 Date: Sunday, September 18, 2022 at 2pm
Location: Shenandoah Valley Regional Airport
Registration Prices: Kids Fun Run: $20. 5K: $30.
Important Dates
August 1-August 5: Registration launch- $5 off all sign ups
Sign up by Wednesday, September 7 to receive a t-shirt with registration
Sign up by Friday, September 16 to get the pre-registration price
Packet pickup:

Saturday, September 17 from 2-5pm at Explore More Discovery Museum
Sunday, September 18 from 11:30am-1:30pm at Shenandoah Valley Regional Airport
What is it?
The Run the Runway 5K is a family-friendly event beginning with a 1K Fun Run for children ages 3-12 and a 5K on the taxiway and runway. This professionally chip-timed event will offer a unique race opportunity on a real airport runway and is a perfect fit for runners, walkers and families at all fitness levels. The course is flat and completely paved making it stroller and wheelchair friendly. Please leave pets at home for this event; animals will not be allowed to participate.
All proceeds will benefit the Explore More Discovery Museum's aviation exhibit where children learn about the many aspects of aviation including hands-on experience as a pilot, aircraft mechanic, air traffic controller and passenger. By supporting this event through sponsorship or registration, you will assist the museum to fulfill their mission of "engaging young minds through interactive, multi-sensory learning experiences that promote greater understanding of themselves and their world."